Loading...
The HWK Commons will be offering reduced services from Tuesday April 28th-Friday May 1st. The building will only be open to get a book from the front desk, but is otherwise closed to the public. Need a print book during this time? Simply visit the front desk and a staff member will retrieve it for you. Do you require technology assistance? You can visit Professional Client Services on the top floor of Hazen Hall.
The HWK Commons will also be closed completely on May 2nd and 3rd, but will reopen at 8am on May 4th.
If you have any questions or concerns please contact your librarians.
Extra Study Space At UNBSJ:
April 28th- May 2nd
Irving Hall 101, 102 (computer lab), 104, 105 (computer lab), 106, 107
May 2nd-3rd
Hazen Hall 225, 227, 228, 231, 232, 236 (computer lab)
Rooms will be open 8am-11pm
Welcome to the W.K. Kellogg Library Video
Books and More at the Library
Search strategy development tools
See video tutorials on searching for evidence here.
For instructions on importing references to RefWorks, watch this video tutorial.
Need some instructions in a hurry?
Below are some quick links to instructions for some of our most frequently asked questions.
Robin Parker & Melissa Helwig
UGME Liaison Librarians
W.K. Kellogg Health Sciences Library
Email: ugmelib@dal.ca
Robin – 494-8961
Melissa – 494-1338
Jackie Phinney
Librarian, Dalhousie Medicine NB
HWK Commons, UNBSJ
Email: j.phinney@unb.ca
Phone: (506) 648-5693
You may also refer to:
View this guide on your phone!
Scan to view and bookmark this guide on your phone.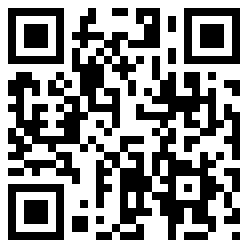 Help with writing & citing